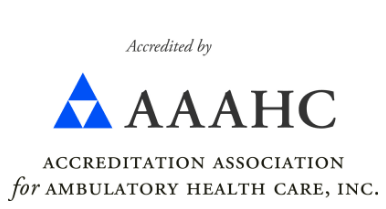 What Our Patients are Saying
What Our Patients are Saying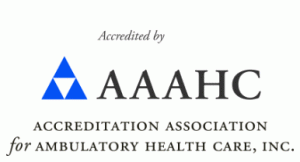 What Our Patients are Saying
What Our Patients are Saying
Liver Cancer Treatment in New York
Each year an estimated 42,230 adults in the United States will be diagnosed with primary liver cancer.
Whether you have already received a diagnosis or are interested in getting checked, USA Oncology Centers in New York will be here for you every step of the way.
A few of the common symptoms associated with primary liver cancer include discomfort in the upper abdomen, jaundice (yellowing of the skin or eyes), and a hard lump on the right side just below the rib cage. If you have any one of these symptoms, it's important to talk to your doctor as soon as possible.
Thankfully, you can easily get screened and treated for primary liver cancer and prevent it from worsening with our leading-edge, non-surgical treatments.
If you have been diagnosed with secondary liver cancer due to colorectal cancer metastases, our oncology centers offer numerous state-of-the-art treatments, including Y-90 Selective Internal Radiation Therapy (SIRT) as well as Transarterial Chemoembolization or TACE in Jamaica, Queens, New York.
Additionally, we can provide Venous Access devices including Venous Ports and Tunneled venous catheters for administration of fluids, medication and other therapies into the bloodstream.
Cancer Treatments in Queens, New York
We focus on keeping you comfortable throughout your treatment at our state-of-the-art facility in Jamaica, Queens, NY. Typical hospital settings have many people going in and out with various diseases, while our outpatient facilities provide a quiet and clean space for patients with immunodeficiencies. In uncertain times, outpatient care has shown to be a safe alternative to busy hospitals.
Our patients always come first, and the exceptional team of specialists at USA Oncology Centers are ready to assist you in any way possible, whether that's interpreting complex medical terms or discussing your treatment options. The advanced ablation and embolization technology used in our treatments allow our interventional radiologists to target the tumor(s) as precisely as possible.
After you have an initial diagnosis, your specialist at USA Oncology Centers will discuss your treatment options and make sure you feel confident in your choice. We provide minimally invasive treatments in our office. Best of all, each office-based procedure is quick and allows you to return and recover in the comfort of your own home.
We offer the following non-surgical procedures at our New York oncology center:
Selective Internal Radiation Therapy (SIRT) – Also known as radioembolization.
Transarterial Chemoembolization or TACE
Comprehensive Treatment Management
Tunneled Venous Catheters
Ports for Chemotherapy
At USA Oncology Centers, we help patients achieve positive, long-lasting results to help them live better lives. We strive to provide precise cancer procedures in an outpatient setting to make liver cancer treatment as stress-free as possible.
The Benefits of Interventional Oncology Treatment in New York
Interventional oncology deals with the diagnosis and treatment of cancer using targeted minimally invasive procedures performed under image guidance. AT USA Oncology Centers, your liver cancer care and treatment is designed to fit your specific needs.
Y-90 SIRT
 Y-90 SIRT, depending on your unique situation, can target liver tumors directly with high doses of radiation while sparing healthy tissue and reducing injury to the liver. At USA Oncology Centers, your Y-90 SIRT treatment can be completed between cycles of chemotherapy, which minimizes disruption of any other treatments.
Y-90 SIRT is also used to treat liver tumors that cannot be removed with surgery. Tumors that have spread to the liver can be targeted precisely and effectively with Y-90 SIRT.
In addition, Y-90 SIRT is tolerated very well by patients, and a vast majority of side effects are considered mild. Clinical trials show that Y-90 SIRT can significantly extend a patient's overall survival and improve their quality of life.
TACE
If you are a candidate for Transarterial Chemoembolization or (TACE), a minimally invasive, image-guided treatment for liver cancer, you will have the benefit of receiving local chemotherapy with a procedure called embolization.
An added benefit is that TACE attacks the cancer by delivering a high concentration of chemotherapy directly into the tumor. It does this without exposing the entire body to the effects of those drugs. The procedure then cuts off the blood supply to the tumor, trapping the anti-cancer drugs at the site and depriving the tumor of the oxygen and nutrients it needs to grow. 
The benefits of a TACE treatment typically last for 10 to 14 months, depending on the type of tumor. The TACE treatment can also be repeated if the cancer starts to grow again. You can also combine TACE with other types of therapy if it's recommended by your oncologist.
Comprehensive Treatment Management
Cancer treatment is complex, and when someone is diagnosed with cancer, or learns that the cancer has spread, it can feel overwhelming. At USA Oncology Centers, we treat the whole person: mind, body and spirit. We are commit ourselves to our patients by educating them about their treatment options and being their partner in making decisions and planning care.
Our Comprehensive Treatment Management approach blends changes in lifestyle habits and daily diet, physical exercises, and physical therapies with psychophysical techniques. We focus on living well with cancer by offering treatments that promote a better quality of life.
USA Oncology Centers provides non-surgical ablation therapy for liver, kidney, and lung cancer.  These procedures, typically performed under ultrasound, MRI, or computed tomography (CT) guidance allows your interventional radiologist to insert a needle through to burn or freeze the tumor. The sophistication of the imaging equipment used for guidance allows for precise targeting of the tumor. As with the intraarterial therapies, healthy tissue is left untouched. 
Looking for an Interventional Oncology Radiologist in New York?
Whether you are at an increased risk for colorectal liver metastasis or just want to get screened for peace of mind, our New York interventional radiology oncologists can provide the expert medical care you need.
Our Interventional Oncology Radiologists in New York
Our specialists utilize innovative, non-surgical liver cancer treatments that precisely target tumors. We perform these treatments in an outpatient setting because we don't want patients to worry about an expensive hospital stay. Get to know our team of interventional oncology radiologists here.
How to Get to our New York Oncology Center
Our Queens, New York oncology center is located on Jamaica Avenue, between 162nd Street and 163rd street. Having trouble locating us? Give us a call at 347.389.9256 and our helpful agents can assist you.
Nearby Cities We Serve:
Queens Village
Ozone Park
Corona
Pomonok
Fresh Meadows
Oncology Center Near Queens Village: From Queens Village, you can take Jamaica Avenue for 3.1-miles and arrive at our center in about 12 minutes.
Oncology Center Near Ozone Park: Our center is a 7.1-mile drive via NY-878 East/Nassau Expressway and I-678 North. It can take about 18 minutes.
Oncology Center Near Corona: To get to our center from Corona, you can take Grand Central Parkway for 6.1 miles (about 18 minutes).
Oncology Center Near Pomonok: We're about 12 minutes away when you take Parsons Boulevard. The drive is just 2.3-miles to our center.
Oncology Center Near Fresh Meadows: To get to our Jamaica, Queens oncology center from Fresh Meadows, you can take 75th avenue for 12 minutes.
Schedule an Initial Oncology Consultation in New York
With increased screening, early diagnosis, and innovative treatment options, the number of liver cancer survivors in the U.S. continues to increase each year.
You can trust the highly-rated interventional oncology radiologists at our center in New York to help you start your treatment journey. You can schedule an appointment anytime by calling us at 347.389.9256 or by using our convenient, online form.
LOCATION INFORMATION
Address
USA Oncology Centers
1264 St Nicholas Ave
New York, NY 10033
We're here for you
We believe that the patient-doctor relationship is at the core of medicine. We're here to help you through your cancer journey - emotionally, physically and financially.
Schedule Online