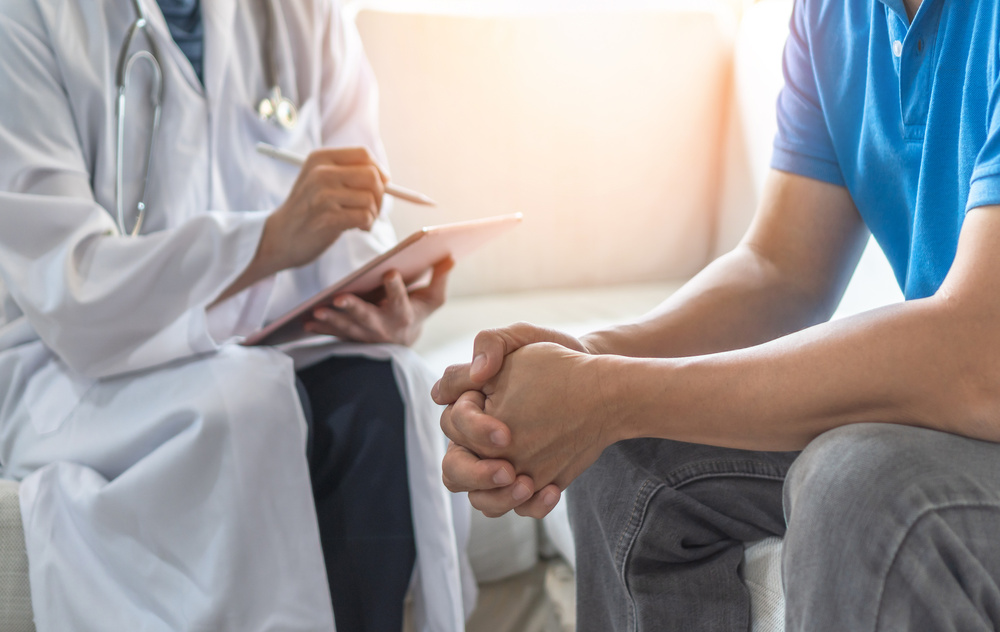 Patients with liver cancer can undergo radioembolization, or Selective Internal Radiation Therapy (SIRT), which is a minimally invasive, targeted therapy. Patients who are not candidates for surgical removal of their tumors, or for liver transplantation, may opt for this treatment method. Radioembolization with Y-90 is a relatively new, safe, and highly successful treatment for advanced-stage liver cancer, whether it originates in the liver or migrated from other parts of the body. While it is not a cure, Y-90 treatment can slow the progression of the disease, extend the patient's life, and improve the quality of life.
What is Radioembolization Treatment?
Radioembolization (Y-90) is a minimally invasive treatment for liver cancer that combines embolization and radiation therapy. Generally available as an outpatient procedure, Y-90 increases the number of treatment options, has the best response rate, and is considered the standard of care for patients with inoperable liver cancer.
Is Y-90 Surgical?
Y-90 radioembolization is not a surgical treatment. Rather, it is a minimally invasive treatment for liver cancer patients who are not candidates for surgery or liver transplantation. It is, however, possible that after having been treated with Y-90 radioembolization, a patient may become a surgical candidate whereby removing the tumor could be possible.
How is Y-90 Performed?
Interventional radiologists administer radioembolization therapy as an outpatient procedure. Using X-ray imaging for visualization and guidance, the radiologist begins the treatment by inserting a catheter into the artery in the groin and directing it to the arteries supplying blood flow to the liver. The radioactive Y-90 microspheres are then administered directly to the tumor area. The microspheres deliver a therapeutic dose of radiation to the tumor for about 10 days, but they will keep working for several months after the initial treatment.
Y-90 treatment typically takes about 60 to 90 minutes, and most patients can safely return home within four to six hours. Patients are carefully monitored before, during, and after the procedure. Most patients have minimal if any, side effects. However, if symptoms do appear, they may include poor appetite, mild abdominal pain, slight fever, and nausea. Another benefit of Y-90 treatment is that it can be performed in conjunction with chemotherapy.
Benefits of Y-90 Radioembolization
Improvement in patients' quality of life
Extend a patient's life
As a result, curative options might become available, including liver transplantation or surgery
Resumption of normal activities within one to two weeks after treatment because of minimal side effects
Non-surgical procedure entirely performed through needle access into an artery in the groin
Precise delivery of high doses of radiation directly into the affected tumor, thereby lessening exposure to healthy tissues.
Expert Y-90 Liver Cancer Treatment in New York
While many patients with liver cancer are not candidates for surgery, radioembolization (Y-90) provides an effective treatment option that can alleviate symptoms, slow tumor growth, and improve quality of life. In addition to Y-90, USA Oncology Centers is proud to offer several minimally invasive treatment options, such as transarterial chemoembolization (TACE) and ablation therapy.
At USA Oncology Centers, our patients always come first. For more information about our care options for primary and secondary liver cancer, call us at 855.870.4747 or book a consultation with a highly skilled interventional oncologist.
We're here for you
We believe that the patient-doctor relationship is at the core of medicine. We're here to help you through your cancer journey - emotionally, physically and financially.
Schedule Online