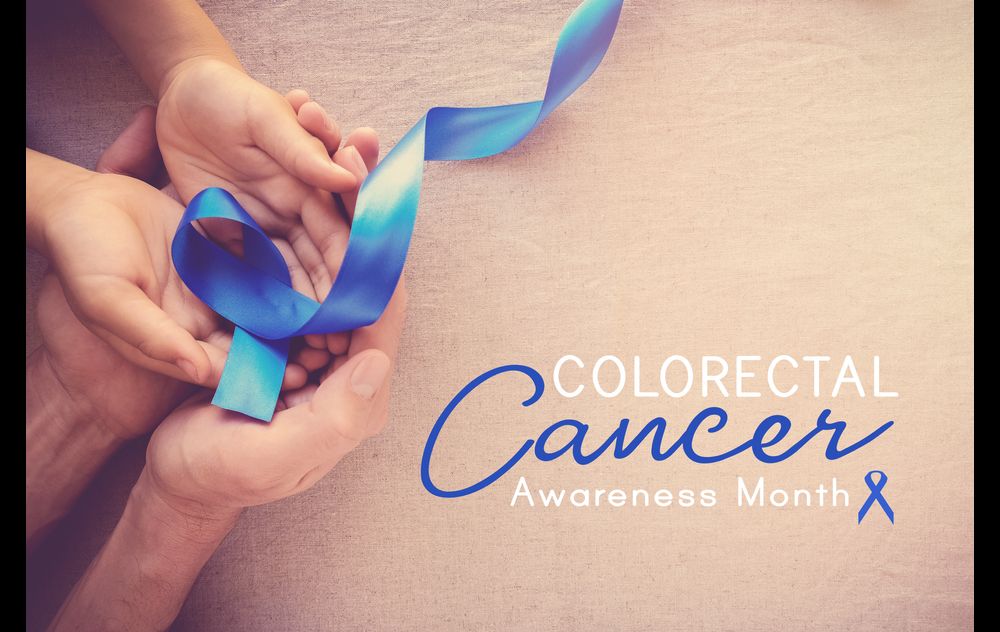 During the month of March, individuals are reminded of the importance of having access to life-saving resources for preventing, detecting, and treating colorectal cancer. Colorectal cancer is a leading cancer among men and women around the world. Colorectal cancer diagnoses in those under the age of 50 are increasing by 2% each year, and by 2030, Colorectal cancer is expected to be the main cause of death in people under the age of 50. Colorectal cancer is also the third most commonly diagnosed cancer in the U.S. and is the second leading cause of cancer deaths in both men and women. Awareness of colorectal cancer and its symptoms is important because, when detected early, this cancer can be treated effectively and allow patients to have a better prognosis. Unfortunately, most liver metastases start as cancer in the colon or rectum. Up to 70 percent of people with colorectal cancer eventually develop liver metastases.
What is Colorectal Cancer?
Colorectal cancer is a cancer, or malignant tumor, of the large intestine, which may affect the colon or rectum. The colon (also called the large intestine) is broken up into a few different segments and connects to your small intestine. The colon consists of the ascending colon (right side), the transverse colon (middle), the descending colon (left side), and the sigmoid colon (pelvis area). The sigmoid colon is attached to the rectum which is the lowest section of the large intestine and is located above the anal canal.
While colorectal cancer often presents no symptoms, some may include the following:
Abdominal pain, cramps, or gas

Weight loss

Fatigue

Changes in bowel movements such as diarrhea, constipation, bloating or very thin stool

Blood in the stool or rectal bleeding

Partial or complete blockage of stool/feces passage
Colorectal Cancer Prevention
Colorectal cancer can develop over a long period of time, often resulting from pre-cancerous colon polyps that gradually grow and turn into malignant tumors. Many early-stage colon cancers have no symptoms at all. That's why various methods of colon cancer screenings are currently recommended in the hopes of detecting polyps or cancer as early as possible. Anyone can develop colorectal cancer, but risk factors include smoking, diets high in red and processed meats, obesity, excessive alcohol consumption, and a family history of colorectal cancer. If you are at least 45 years old or have a high risk of colorectal cancer, ask your doctor about whether screenings are right for you.
Screening Test Options
With screenings, 68% of colorectal cancer deaths can be prevented. Several screening tests can be used to find polyps or colorectal cancer, including some that may be done at home. A colonoscopy is currently considered the gold standard for colon screening because it is the only test that can identify and treat polyps in the entire colon. Additionally, if a polyp is discovered during screening, it can often be removed and biopsied at the same time, eliminating the need for additional procedures. If a take-home screening test comes back positive, a follow-up colonoscopy is required to identify and investigate any abnormalities or suspicious areas. Speak with your doctor about the pros and cons of each test, along with how often you should be tested.
Advanced Treatments for Colorectal Liver Metastasis
Up to 70 percent of people with colorectal cancer eventually develop liver metastases. If you or a loved one have colorectal cancer that has progressed to the liver (colorectal liver metastasis), it is important to learn the facts and evaluate your treatment options. While a diagnosis can be overwhelming, there is hope because recent advances in treatment have improved the outlook for patients.
At USA Oncology Centers, our experts are leading the way in offering new approaches to treat cancers that have spread to the liver from the colon or rectum. If you have colorectal liver cancer with metastases that cannot be removed by surgery, you may be a candidate for several of our minimally invasive treatments, including Y-90 SIRT. To learn more about SIRT and other outpatient treatment options, call 855.870.4747 or schedule an appointment with one of our interventional oncologists today.
We're here for you
We believe that the patient-doctor relationship is at the core of medicine. We're here to help you through your cancer journey - emotionally, physically and financially.
Schedule Online