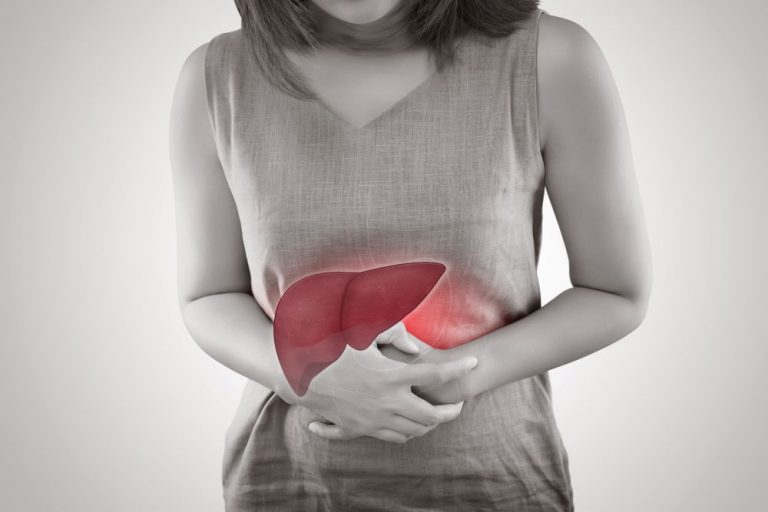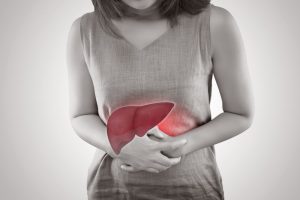 Liver cancer is one of the most aggressive forms of cancer, and some people can have it for long periods of time with no symptoms. Because its signs and symptoms do not often appear until later stages, this can make liver cancer difficult to detect early on. Small liver tumors are also hard to detect on physical exams because most of the liver is covered by the right rib cage. By the time a tumor can be felt and symptoms appear, the tumor may already be quite large.
Specific Signs and Symptoms of Liver Cancer
The symptoms of liver cancer can vary from one person to the next, and any one of these symptoms may be caused by other conditions. While it is also true that liver cancer symptoms are more common in later stages, some patients can develop them earlier. If you notice any of the following signs and symptoms, it is important to consult with a doctor as soon as possible so that they can determine a diagnosis and the best course of treatment.
Common early warning signs of liver cancer include the following:
Abdominal pain
Jaundice (yellowing of skin and eyes)
Abdominal swelling (ascites)
Enlarged liver (hepatomegaly)
Unexplainable weight loss
Fatigue
Other symptoms of liver cancer can include:
Nausea
Fever
Dark urine
Pale or chalky stools
Easy bruising or bleeding
Loss of appetite
Itchy skin
Some liver tumors in the liver also produce hormones that act on other organs, which can cause:
Hypercalcemia (high blood calcium levels), leading to nausea, confusion, constipation, weakness, or muscle problems
Hypoglycemia (low blood sugar), leading to fatigue and fainting
Gynecomastia (breast enlargement)
Shrinkage of testicles
Erythrocytosis (elevated red blood cell count), leading to redness and flushing
Hypercholesterolemia (high cholesterol levels)
If you've been diagnosed with secondary liver cancer, schedule a consultation with our team at USA Oncology Centers today. Our industry-leading interventional oncologists are waiting for your call (855.870.4747) and ready to answer any of your questions about treatments offered.
disclaimer+++
The information in blog articles is for information purposes only. The content is not intended to be a substitute for professional medical advice, diagnosis, or treatment. Please always consult a licensed healthcare professional for advice on any specific medical condition or any changes to your healthcare decisions.
We're here for you
We believe that the patient-doctor relationship is at the core of medicine. We're here to help you through your cancer journey - emotionally, physically and financially.
Schedule Online