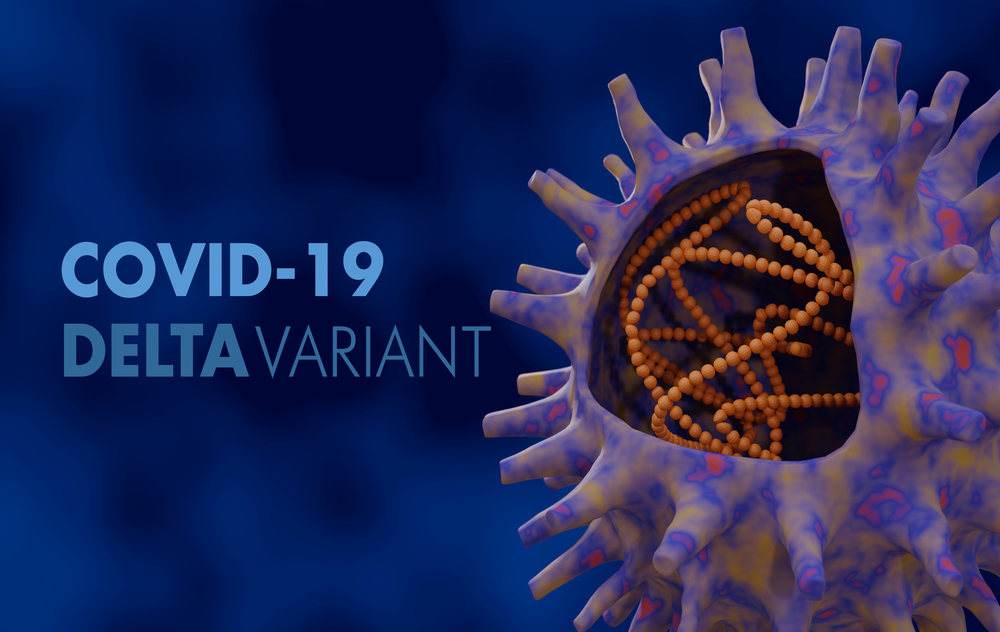 The recent coronavirus pandemic has caused significant challenges to healthcare systems and may have heavily impacted patients with liver cancer. Because of their compromised immune system, cancer patients are at increased risk of not only contracting the virus but also suffer more severely from the illness once infected. In addition, cancer care was significantly disrupted by the pandemic, where imaging, screening, and treatments were generally delayed during the pandemic.
COVID-19: An Overview
Coronavirus Disease 2019, more commonly known as COVID-19, is a highly infectious disease caused by the SARS-CoV-2 virus. Most people with COVID-19 experience mild to moderate respiratory illness and recover without requiring special treatment. However, some people with the virus can become severely ill and require medical attention.
The virus can spread from an infected person's mouth or nose when they cough, sneeze, speak, or breathe. Older individuals and those with underlying medical conditions, such as liver cancer, are more likely to contract the virus and become severely ill from COVID-19. However, COVID-19 can impact individuals at any age. 
In recent news, the Delta variant was first identified in December 2020 and now accounts for over 99% of COVID-19 cases in the United States. Since its outbreak, the Delta variant has led to an overwhelming increase in hospitalizations and is believed to be twice as contagious as previous variants. 
How Does COVID-19 Impact Liver Cancer?
The first wave of COVID-19 severely impacted routine care for all patients, including those with liver cancer. Because hospital care was diverted to handle patients with COVID-19, routine care (including imaging studies and of course treatments) for patients with liver cancer (or cancer more generally) was put on hold. 
A recent study analyzed the impact of the pandemic on clinical practice at 76 liver cancer treatment centers in Europe, Asia, Africa, South America, and North America. The study focused on the two most common types of primary liver cancer, hepatocellular carcinoma and intrahepatic cholangiocarcinoma that develops within the bile ducts.
During the pandemic, ten of these 76 centers did not make any changes to their practice. Most centers implemented changes to the way they provided care to cancer patients, such as delaying screening procedures, modifying diagnostic procedures, canceling palliative treatments, and finally dramatically decreasing their liver transplantation programs. Due to these delays in screening and therapy due to the pandemic, patients were diagnosed at later stages of the disease thereby negatively impacting their outcomes and survival expectancy.  Other changes consisted of decreasing face-to-face visits, reducing the availability to perform surgical procedures and providing other treatments. Many patients reported a reluctance to schedule appointments due to the fear of contracting COVID-19.
Certain Cancer Treatments May Increase the Risk of Contracting COVID-19
Cancer treatments such as chemotherapy, radiation, immunotherapy, and targeted therapy can severely impact the immune system. For example, chemotherapy works to kill cancer cells but also lowers white blood cell counts, causing an increased risk of infection. When blood cell counts are at their lowest, liver cancer patients are at the highest risk of contracting severe cases of COVID-19.
Leading-Edge Liver Cancer Treatments at USA Oncology Centers
At USA Oncology Centers, we are taking necessary precautions to protect our patients, their caregivers, and employees from COVID-19. While taking these precautions, our team is actively working to ensure there are no interruptions or delays in liver cancer treatments.
We offer outpatient care for liver cancer in New York, meaning our patients receive personalized care without having to stay overnight in a hospital or cancer treatment facility. Our treatments are minimally invasive and performed under image guidance to treat and relieve symptoms of liver cancer, such as pain in the upper right abdomen. Our liver cancer treatments may include radioembolization (Y-90 SIRT), transarterial chemoembolization, and ablation therapy. 
To learn more about our effective treatment options, call 855.870.4747 or schedule an initial consultation with an interventional radiologist today. 
Sources: 
COVID-19 Pandemic Had Significant Impact on Liver Cancer Screenings and Care (curetoday.com)
https://www.who.int/health-topics/coronavirus#tab=tab_1 
Disclaimer+++
The information in blog articles is for information purposes only. The content is not intended to be a substitute for professional medical advice, diagnosis, or treatment. Please always consult a licensed healthcare professional for advice on any specific medical condition or any changes to your healthcare decisions.
We're here for you
We believe that the patient-doctor relationship is at the core of medicine. We're here to help you through your cancer journey - emotionally, physically and financially.
Schedule Online